What is Ketamine Therapy?
If you have continued to review other forms of therapy or medication to help with mental illnesses and nothing has helped, or has not provided the level of relief you needed, contact Bay Area Ketamine Center for ketamine therapy to discover the benefits.

Call us

today for more information or schedule an

appointment online

. Our clinic is conveniently located at

746 Altos Oaks Drive Los Altos, CA 94024

.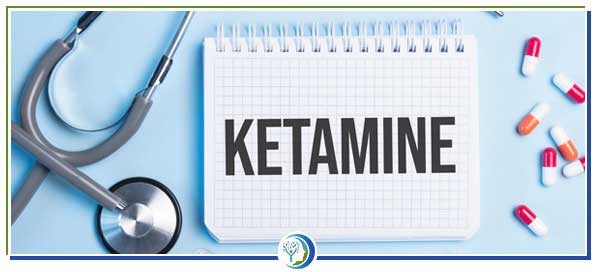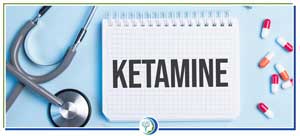 Table of Contents:
What is Ketamine Therapy?
What is the success rate?
What is the minimum age for ketamine therapy?
Is ketamine therapy covered by health insurance?
What is Ketamine Therapy?


Ketamine was started in Belgium in the 1960s and used as an anesthesia. The FDA approved it for use in 1970, and thus began treatments for injured soldiers on the battlefield of the Vietnam War. Ketamine can cause what physicians have called "a dissociative experience"; however, others may call it a "trip". The drug was started for use as it had the potential as a great treatment for individuals suffering from depression, as well as an antidote to suicidal thoughts, which is why it's caused so much buzz in the medical field. With continued studies and controlled administration, clinical settings like our medical facility help individuals suffering from treatment-resistant depression, OCD, PTSD, anxiety, and so much more with ketamine therapy.
 
Ketamine therapy provides many benefits by providing medically supervised ketamine treatments for individuals suffering from mental health conditions and other medically diagnosed disorders, the benefits are adding up.
What is the success rate?


Dealing with a mental illness can be quite challenging before trying to find a treatment plan or a provider that is willing to help with treatment options, and managing the illness while ensuring you are receiving the many benefits that should come with treatment.
 
Ketamine therapy provides a higher-than-average success rate by itself, averaging a 50-70 percent success rate in patients with reducing or even eliminating symptoms of mental illness; however, at times some doctors may combine it with other treatments at their center to improve the benefits, but the main focus would be on helping the patient with ketamine infusion therapy. The main aspect of ketamine therapy that needs to be understood, is the fact that ketamine therapy is a one-and-done type of treatment option. It will not cure your disorder in a single therapy session, as ketamine therapy works to stimulate brain changes to lead the patient to see lasting symptom relief over the course of the ketamine therapy at our clinic.
 
Each case is dependent on the patient's symptoms and medical diagnosis, commonly, ketamine infusion therapy provides six sessions space between two to three weeks, which are then followed up by a long-term maintenance phase and includes an occasional booster ketamine therapy, if our physicians deem it necessary.
 
Many will see success with short-term progress by ketamine therapy; however, if you do not continue to check in with the clinic and continue your maintenance therapy sessions to ensure your relief is set in stone, and you continue down your healthy and successful path, you can revert back to your previous ways.
What is the minimum age for ketamine therapy?


Each clinic will have its own minimum age for what they believe is suitable for ketamine therapy. Even though it has been shown in recent years that ketamine therapy is beneficial to not only adults but also teens. Many clinics will accept patients as young as 13 years old for ketamine therapy; however, as previously stated, each medical clinic will have different minimum ages available. If you are interested in ketamine therapy for any young adult, contact our clinic to ensure what age would be available for ketamine therapy.
Is ketamine therapy covered by health insurance?


Many health insurance companies do not accept ketamine therapy under their general insurance claims. This is because ketamine therapy is prescribed as "off-label", even with FDA approval for treating mental health conditions for more than 20 years, it still may not be covered by many different insurance providers.
 
However, you can still determine if ketamine therapy is covered by your insurance, or if you pay for insurance, you can find an insurance provider that accepts ketamine therapy under their insurance umbrella. You can do this by:
 
1. Reviewing your insurance provider first
Before you begin ketamine therapy, ensure that your insurance provider accepts ketamine therapy under any type of coverage to help subsidize or even cover the full cost of your ketamine therapy. While insurance coverage for ketamine therapy goes on a case-by-case basis, some insurance providers will cover most of the up-front costs of ketamine therapy.
 
2. Ask your insurance company about out-of-network reimbursement
There may be instances when your insurance provider will ask that you pay the clinical provider an "out-of-pocket" cost, thus you would use your own finances to cover the fees and the insurance will reimburse you. This is known as "out-of-network" reimbursement through insurance companies.
 
Unless otherwise stated in your terms of agreement with the insurance provider, many insurance companies will accept out-of-network claims for healthcare services including ketamine therapy. How much of the claim is reimbursed will completely depend on the insurance provider and the plan you have with them. This is why it is so important you review your out-of-network coverage requirements or reimbursements before receiving treatment.
 
3. Provide the entire cost of ketamine therapy if your insurance requests it
This bill that is often requested is an itemized invoice of the services provided to the patient. It will include relevant details necessary, including the clinician's name, the date, and type of services rendered, and the patient's identifying data. This will be provided as "proof of service" that will be asked upon receipt of the request for reimbursement.
 
At Bay Area Ketamine Center, we pride ourselves on not only offering top-quality ketamine therapy, and compassionate medical staff, but we also work hard to ensure our ketamine infusion therapy is affordable for many who live in Los Altos, CA, or surrounding areas. We serve patients from Los Altos, CA, Sunnyvale CA, Palo Alto CA, Stanford CA, Atherton CA, Cupertino CA, and BEYOND.