How Does Ketamine-Assisted Therapy Help?
Ketamine-Assisted Therapy provides therapy to individuals who could benefit from it for mental illnesses like PTSD, OCD, Depression, Anxiety, and more. Contact Bay Area Ketamine Centre today for affordable ketamine therapy solutions.

Call us

today for more information or visit us to schedule an

appointment online

. Our clinic is conveniently located at

746 Altos Oaks Drive Los Altos, CA 94024

.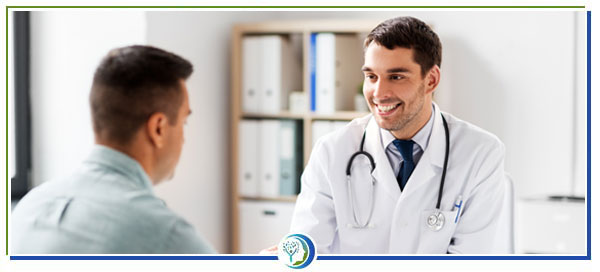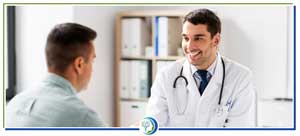 Table of Contents:
What is Ketamine Assisted therapy?
What is a Ketamine Assisted therapy session like?
Is Ketamine-Assisted Therapy Safe?
What is Ketamine Assisted therapy?


During ketamine-assisted therapy, we hope to address the mental and emotional suffering each of our patients may be suffering from. The mental and emotional toll that comes with external triggers that many patients suffer from, includes present life conditions and past traumas, as well how as how each patient perceives and responds to these triggers. Our responses and perceptions are entirely determined by our deep beliefs and behavioral patterns, which are influenced by genetics, and then continued to be shaped throughout our early and later experiences and can apply in both positive and negative ways. We only sometimes are aware of how we process certain situations, and how we perceive to process and respond to our life challenges.
 
During ketamine-assisted therapy, we attempt to improve the patient's way of perceiving and responding to past and present life situations. Whenever emotional memories and experiences arise, we often times feel powerless to them, and in turn respond to them in unbearable ways including anxiety, which is one of our defenses kicking in, allowing us to try and cope. However, these coping mechanisms can be negative, which is why therapy can help us to bear these emotions, provide safety to the patient, and allow them to soften the maladaptive defenses so they can act more effectively in those moments.
 
Our patients will once again feel pleasure, and then are able to experience their emotions and associate memories without the habits that were instilled into them from a lifetime of trauma and other painful past experiences. Ketamine-assisted therapy provides fewer visual hallucinations than other methods but allows a deeper emotional experience that has the patient opening up to connections, meanings, and memories.
 
Ketamine-assisted therapy will allow our patients to gain access to a sense of emotional content and in a powerful way, deal with difficult unconscious material. This will allow the patient to open up a doorway which will allow more precious memories or "content" to be accessed, worked with, and then processed with the assistance of our highly-trained therapists in our clinic.
What is a Ketamine Assisted therapy session like?


Ketamine-assisted therapy will start with a consultation which is when we will review your symptoms and determine whether the ketamine-assisted therapy will provide any benefits to you. If we believe ketamine-assisted therapy would be of benefit to you, you will meet with our prescriber for a psychiatric intake, this is where we will determine if you are medically cleared to use ketamine. You will then move on to meet one of our therapists for a few preparatory sessions, this will allow you and our therapist time to assess whether ketamine-assisted therapy is the right fit for you, while continuing to build a safe relationship with the therapist to ensure we can continue with the work.
 
Ketamine-assisted therapy sessions last around 3 hours, the therapist will stay with you throughout the ketamine session to ensure you are doing okay and you are safe. The effects of the ketamine-assisted therapy will begin to work around 15-20 minutes in, and you will see the peak of the ketamine medication working around 40 minutes in, it will then begin to dissipate over the next 1 to 2 hours. It is important to remember that ketamine can encourage a positive shift in your mood, while others may notice subconscious materials arising to the surface that will need to be processed with your therapist. While ketamine is considered an "off-label" anti-depressant, it can bring out more challenging emotions and experiences, which is what you will work with your therapist on.
 
After your session, you will have a minimum of 2 integration sessions, where we will help you to integrate the experience you had with your ketamine-assisted therapy session and discuss how you responded during the session to the medicine, and determine if an individualized course of treatment is necessary when moving forward. We may recommend a commitment to a minimum of 3 ketamine-assisted therapy sessions, as the medicine will have a cumulative effect with the most benefit being seen after multiple treatments.
Is Ketamine-Assisted Therapy Safe?


If ketamine is provided during a ketamine-assisted therapy session by a legal medical health provider for treatment of depression, OCD, PTSD, anxiety, and other medical illnesses, then it is considered safe, and has been approved by the FDA for use on humans.
 
At Bay Area Ketamine Center, we pride ourselves on not only offering top-quality ketamine therapy, and compassionate medical staff, but we also work hard to ensure our ketamine infusion therapy is affordable for many who live in Los Altos, CA, or surrounding areas. We serve patients from Los Altos, CA, Sunnyvale CA, Palo Alto CA, Stanford CA, Atherton CA, Cupertino CA, and BEYOND.