Benefits of Ketamine Therapy Q&A
Learn more about the benefits of ketamine therapy and if it's right for you. At Bay Area Ketamine Center, we offer ketamine infusion therapy. Call us for more information or visit us to schedule an appointment online. Our clinic is located at 746 Altos Oaks Drive, Los Altos, CA 94024.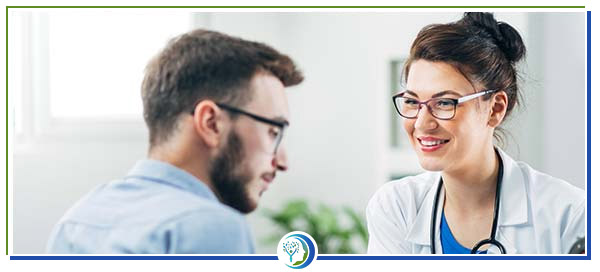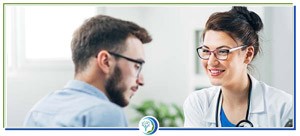 Table of Contents:
What can ketamine therapy treat?
How does ketamine treatment work?
How do I know ketamine is right for me?
What are the benefits of ketamine therapy?
What can ketamine therapy treat?

Ketamine has a history and reputation as being an illegal and dangerous street drug, but when used properly under the care of a licensed psychiatrist, it has strong health benefits.

When used in a medical setting, at a low and controlled dosage level, it can be used to help treat patients with medication-resistant mental health conditions such as severe depression and suicidal thoughts.

Patients will be extensively screened and evaluated prior to receiving ketamine therapy due to the potential risks and side effects, to determine if the benefits of treatment outweigh the risks.

Additionally, ketamine can be used in low doses to treat other psychological conditions such as bipolar disorder, post-traumatic stress disorder (PTSD), and obsessive-compulsive disorder (OCD).

In other cases, it has been shown to be effective in treating physical conditions such as chronic pain and migraines that haven't been responsive to other forms of medication or treatment.

Your psychiatrist will work with you to determine the best course of treatment based on your individual case.
How does ketamine treatment work?

Ketamine treatments must be performed in a doctor's office under the supervision and care of a psychiatrist or medical professional trained and experienced in the administration of ketamine.

The treatment itself can be administered in one of three ways – injection, nasal spray, or through an IV. Ketamine treatments cannot be performed at home or outside of the prescribing doctor's office.

Once the ketamine hits the system, the patient will feel relaxed, less defensive, and open-minded so that they will be able to have a meaningful conversation with their psychiatrist in which they are more willing to accept the therapist's suggestions.

Over time, and with additional treatments, the patient will start to experience a change to their subconscious way of thinking, with more positive thoughts and less negative ones.

This is due to the brain's acceptance of the positive thoughts during ketamine therapy, which actually changes how the patient's brain processes their thoughts.
How do I know ketamine is right for me?

Ketamine therapy isn't for everyone, and it does carry pretty serious risks and side effects that need to be weighed against the benefits to determine if the patient will be better off from the treatment.

In order to determine if ketamine therapy is the right treatment option for you, your psychiatrist will want to perform a series of evaluations, measuring your physical and mental state, as well as various factors that would impact the drug's effectiveness.

These evaluations include a physical, biological, and psychological evaluation, as well as considering the social and environmental factors in your life that could impact your state of mental health and potentially undo the good that ketamine therapy can do.

Ketamine therapy is typically only used when other treatment methods have proven to be ineffective, whether the treatments were medication, alternative treatments, or a combination of both.

If you are struggling with a psychological condition that doesn't seem to be showing any relief or improvement with your current treatment methods, reach out to the team at Bay Area Ketamine Center to learn more about your treatment options, including ketamine therapy.
What are the benefits of ketamine therapy?

Ketamine therapy can have many benefits that make it worth the potential risks and side effects for patients with psychological conditions that have been resistant to other treatment methods.

Ketamine treatment is administered in your psychiatrist's office, with no option for at home treatment.

This means that with a single visit, patients can see and feel an improvement in their condition, without having to worry about taking medication on a daily basis.

As the ketamine treatment is administered through an injection, IV or nasal spray, patients can feel the effects of the treatment, and an easing of their symptoms, typically within a few hours of their session.

A full course of ketamine therapy usually takes between two and six sessions, after which the results can last months or even years.

To learn more about ketamine therapy and find out if its right for you, reach out to the team at Bay Area Ketamine Center today. We serve patients from Los Altos, CA, Sunnyvale CA, Palo Alto CA, Stanford CA, Atherton CA, Cupertino CA, and BEYOND.