Ketamine Infusions Therapy for Pain Management in Los Altos, CA
If you are suffering from chronic pain and you haven't found a solution to help you find relief, contact Bay Area Ketamine Center today for an assessment to see if you are considered a good candidate for ketamine infusion therapy! Call us today for more information or visit us to schedule an appointment online. Our clinic is conveniently located at 746 Altos Oaks Drive Los Altos, CA 94024.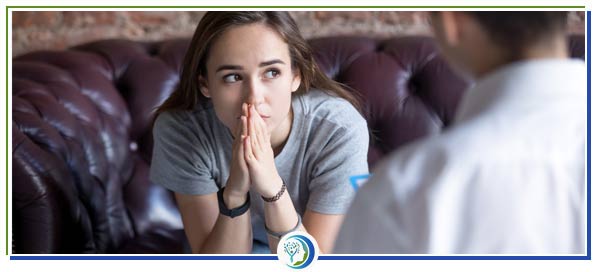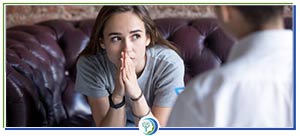 Table of Contents:
What conditions qualify for pain management?
When to consider ketamine infusion?
Do ketamine infusions work for pain management?
What is the success rate of ketamine infusions for pain management?
What conditions qualify for pain management?


There are varying types of chronic pain that many Americans suffer from each year. Chronic pain can last months to even years and it can happen to any part of the body. Chronic pain often interferes with your daily life and can lead to depression or worsening depression, as well as anxiety. If you have been dealing with pain that has now lasted for over three months, it is considered chronic pain.

Chronic pain is a qualifying condition for pain management, and it is much different than that from acute pain. Acute pain occurs when you get hurt doing something or something happening to you, for whatever reason, the pain was caused but is likely to go away once healed. Chronic pain continues long after your recovery from an illness or injury had occurred.

Chronic pain is quite common and includes:

• Back pain
• Neck pain
• Headaches, particularly migraines
• Testicular pain
• Lasting pain within scar tissue
• Muscle pain all over the body
• Arthritis
• Joint pain
• Cancer pain nearby a tumor
• Neurogenic pain which is damage to the nerves or another area of the nervous system
When to consider ketamine infusion?


When it comes to chronic pain, there are many different types of pain medication that can be chosen to help manage your pain. Each choice has its benefits and disadvantages. Opioid medications are often the chosen pain relief choice for primary care physicians, opioids can become quite problematic after long periods of use, they will begin to fail to provide pain relief, and can be quite harmful as a prescription for relief from chronic pain.

Ketamine infusion therapy should be considered when you are dealing with pain that has lasted longer than three months, regardless of whether it comes and goes. This is because ketamine infusion therapy is a viable alternative for chronic pain treatment, especially in comparison to other addictive options available.

Patients who continue with prolonged ketamine infusion therapies often experience relief from their chronic pain for three months or longer.
Do ketamine infusions work for pain management?


Ketamine blocks the particular pain receptors within the brain, while also resetting some of the nerve cells that are found within your brain and spine. This interaction is much more effective at reducing certain types of pain than other available pain management methods.

Ketamine infusion therapy is used for different pain areas in the body, including:

• Fibromyalgia
• Neuropathic pain
• Traumatic spinal injuries
• Complex pain syndrome within certain regions
• Different types of back and nerve pain
• Cancer-related pain

If ketamine infusion therapy does work for you, your pain relief can last longer than other treatment options available. Many of our patients have mentioned they feel better at the start for days, then move up to weeks and months.
What is the success rate of ketamine infusions for pain management?


Ketamine infusion therapy uses a highly controlled dosage to treat a range of chronic pain. We are often asked about the success rate of ketamine infusion therapy for pain management, in general, ketamine infusion therapy when used for chronic pain management has a success rate from 55% to 70%. This high success rate provides immediate results from the effects of ketamine infusion therapy.

Ketamine infusion therapy has become a much more attractive option for pain management for those who are suffering from treatable symptoms, after a single session, many of our patients have reported immense relief.

At Bay Area Ketamine Center, we offer ketamine infusion therapy for many different needs including pain management. If you have been suffering from pain and other traditional methods are unable to help, contact our clinic to learn more about our beneficial ketamine infusion therapy treatment! We serve patients from Los Altos, CA, Sunnyvale CA, Palo Alto CA, Stanford CA, Atherton CA, Cupertino CA, and BEYOND.