Top Ketamine Clinic in Los Altos, CA
Ketamine is helpful in managing depression, anxiety, and stress disorders in particular, as it triggers a quick response and an influx of "feel-good" chemicals in the brain which can help relieve symptoms almost immediately. It's especially helpful for those who haven't found relief through traditional treatments such as anti-depressants, psychotherapy, or other alternative therapies. If you're looking for a top ketamine clinic in the Los Altos area, contact us at the Bay Area Ketamine Center or book an online to schedule an appointment. Our specialized medical team would be happy to provide further information and answer any questions that you may have about our ketamine treatment options. Our clinic is conveniently located at 746 Altos Oaks Drive Los Altos, CA 94024.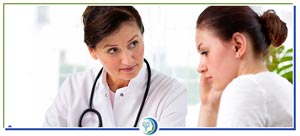 Table of Contents:
What services does the ketamine clinic provide?
How to choose a ketamine clinic?
How is a ketamine clinic different from other clinics?
How to have the best ketamine treatment experience?
What services does the ketamine clinic provide?

Ketamine clinics are a specialized type of healthcare facility that primarily provides ketamine infusion therapy for the treatment of various mental health conditions, such as depression, anxiety, and post-traumatic stress disorder (PTSD), as well as chronic pain conditions.

At the Bay Area Ketamine Center, we offer a comprehensive range of services (including the ones mentioned above) that are tailored to meet the unique needs of our patients. Our services include a thorough evaluation and assessment of your condition and medical history to determine whether ketamine infusion therapy is appropriate and safe for you.

If ketamine infusion therapy is deemed suitable, you'll receive intravenous (IV) infusions of ketamine under the close supervision of one of our specializing and highly trained medical professionals.
How to choose a ketamine clinic?

Ketamine clinics are popping up all over the country and choosing the right one for you can be a daunting struggle. However, here are a few key considerations to keep in mind when selecting the right clinic for you:

• Reputation. Check out online reviews, ask your doctor for recommendations, and do your own research to find clinics that have a good track record of real results and patient satisfaction.

• Accreditation. Ensure that the clinic you choose is accredited by relevant organizations such as the Joint Commission or the Accreditation Association for Ambulatory Health Care. Accreditation signals that the clinic is subject to rigorous quality control checks and adheres to strict standards of medical care.

• Medical team. In addition to having board-certified medical staff, the clinic should have on-site doctors who specialize in ketamine infusion therapy. A good clinic should take the time to answer all your questions before your treatment begins and be able to monitor you closely during and after your infusion.

• Treatment plans. Ask about the clinic's treatment protocols, including the number of infusions recommended, the duration of each infusion, and the frequency of follow-up visits. A quality clinic should also have a comprehensive care plan that addresses any side effects or complications that may arise.

• Cost. Ketamine infusions can be costly, and patients should be wary of clinics that offer significantly lower prices than their competitors. Be sure to ask upfront about the cost of treatment as well as what is included in that cost, such as consultations, follow-up appointments, and any additional medications or supplements.
How is a ketamine clinic different from other clinics?

First and foremost, the primary focus of a ketamine clinic is the treatment of psychiatric disorders, such as depression, anxiety, and post-traumatic stress disorder (PTSD). While these conditions are also treated in traditional medical clinics, ketamine clinics have a more specialized approach, with knowledgeable staff and resources specifically geared toward mental health treatment.

Another key difference is the use of ketamine as a treatment option. Ketamine is traditionally used as a surgical anesthetic, but in recent years it's been found to have positive effects on mental health conditions when administered in a carefully controlled manner.

Ketamine clinics have expertise in administering ketamine and are able to tailor and adjust treatments to meet the specific needs of each patient.

Ketamine clinics also tend to have a more relaxed and comfortable atmosphere compared to traditional medical clinics, as they prioritize creating a calming and tranquil environment for their patients to receive treatment.
How to have the best ketamine treatment experience?

If you're planning on getting a ketamine treatment, here are some tips to ensure that you have the best experience possible:

• Choose the right provider. Look for a provider who is experienced in administering ketamine treatment and has a good reputation. Do your research and read reviews, ask for referrals from friends or family who have undergone the treatment before.

• Be honest. During the pre-treatment evaluation, your healthcare provider will ask you questions about your medical history and current medications. It's important to be honest and forthcoming about any health concerns or past experiences with drugs or alcohol.

• Relax. Try to relax as much as possible and trust your provider to give you the best treatment possible.

• Create a comfortable environment. You'll likely be lying down for the majority of your treatment, so it's important to create a comfortable space around you. Bring along a pillow or blanket, wear comfortable clothing, and listen to soothing music if it helps you to relax.

At Bay Area Ketamine Center, your health and comfort are our top priority, and we'd be happy to provide you with more information about our services. Connect with us today for more information about our ketamine treatment options or book online to schedule an appointment at your earliest convenience. We serve patients from Los Altos, CA, Sunnyvale CA, Palo Alto CA, Stanford CA, Atherton CA, and Cupertino CA.