Bay Area Ketamine Assisted Psychotherapy Specialist
Bay area Ketamine-assisted psychotherapy is a safe and effective medication used to treat a variety of mental health conditions, such as depression, anxiety, and PTSD.

Contact us

today for more information or visit us to schedule an

appointment online

. Our clinic is conveniently located at

746 Altos Oaks Drive Los Altos, CA 94024

.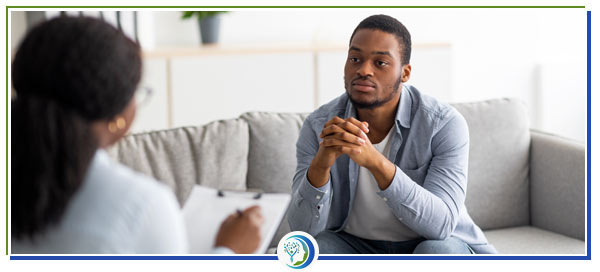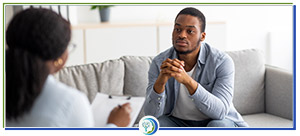 Table of Contents:
What is ketamine-assisted psychotherapy?
What mental health condition does ketamine-assisted psychotherapy help with?
What are the benefits of assisted psychotherapy?
What is ketamine-assisted psychotherapy?


The use of ketamine-assisted therapy is a unique therapeutic method for the treatment of depression, post-traumatic stress, chronic pain, addiction, and some kinds of anxiety. Psychotherapy and other integrative treatment forms are used to augment and prolong the curative effects of ketamine when used in conjunction with ketamine to enhance and deepen the therapeutic process.

The effects of ketamine dissociate the mind from the body. With no negative feedback from your body, you are able to work through problems, to really look at yourself. Your body is not giving you unpleasant feedback about being ashamed, scared, or sad when you look at a situation or a memory. In your mind, however, you are aware, conscious, and present. While you're in that state, you can almost change the way you think and the way you look at the world. Often, people feel better about a situation that has been bothering them for a long time as the ketamine wears off. Even though trauma is still a part of us as a memory, the context has changed because of this treatment.

The patient takes about 150 milligrams of ketamine in the form of a lozenge that goes under their tongue; it takes around ten minutes to dissolve. Most people experience body-tingling sensations and a feeling of relaxation after ten minutes. There is a noticeable amount of dissociation during the experience-feeling like you aren't in your own body, as if moving is difficult. It's like being in a trance state, where old memories will resurface and things will just come to mind.

During the procedure, patients lie flat for about an hour. Afterward, the ketamine experience ends, and we talk for about half an hour about what we talked about.

Then there is the integration process. We will meet weekly after the initial ketamine experience to discuss what emotions arose, what those emotions mean to the patient, what they saw, and how they felt afterward. The use of ketamine allows us to explore what we've seen and felt in a way that would not be possible without it.
What mental health condition does ketamine-assisted psychotherapy help with?


Ketamine-assisted psychotherapy is commonly used to treat anxiety, PTSD, depression, and bipolar disorder. Suicidal ideation can be treated immediately with ketamine infusions in extreme cases of depression. Researchers have found that it acts similarly to antidepressants such as Prozac; monthly infusions are required to maintain effectiveness.

Those who suffer from anxiety or chronic pain can potentially benefit from ketamine-facilitated therapy due to their psychological component.

An individual must have both intellectual and emotional memories about what happened in order to experience catharsis. That's not something that's easily accessible. It's easy to tell the story of a car accident that happened ten years ago, but we no longer feel the fear that we had back then. This is the kind of deeper access that can be afforded by ketamine-assisted psychotherapy.
What are the benefits of assisted psychotherapy?


Through ketamine-facilitated therapy, we can gain access to the unconscious. When ketamine is taken at low doses, it induces a state of hypnotherapy or dreamlike behavior. A barrier or defense mechanism serves to push away unpleasant or intolerable memories, emotions, and phobias, which we repress and store in our unconscious. In order to open up a channel to the unconscious, ketamine can help break down those barriers. The effects of ketamine can be profound, meaningful, and dissociative at high doses.

Negative emotions can be dealt with far more quickly once someone reaches a breakthrough. Patients may reach a point at which they are capable of fully opening up during ketamine-facilitated therapy more quickly than they may arrive at that point of emotional release with just talk therapy.

As a result of its ability to surface deep-rooted emotions, ketamine provides a glimpse into our unconscious mind. We can work through and examine our emotions in a safe and supportive environment through talk therapy.

Ketamine will naturally have antidepressant effects whether it's taken in IM or lozenge form, but it's a cultivated therapeutic relationship and sense of safety that allows individuals to go deeper into healing.

Ketamine-assisted psychotherapy is available at the Bay Area Ketamine Center. We serve patients from Los Altos, CA, Sunnyvale CA, Palo Alto CA, Stanford CA, Atherton CA, Cupertino CA, and BEYOND.