Effects of Ketamine Therapy Q&A
Discover the effects and effectiveness of ketamine therapy by visiting us at Bay Area Ketamine Centers. Our experienced medical professionals are here to answers your queries and provide top quality care you deserved. Call us today for more information or schedule an appointment online. Our clinic is conveniently located at 746 Altos Oaks Drive Los Altos, CA 94024.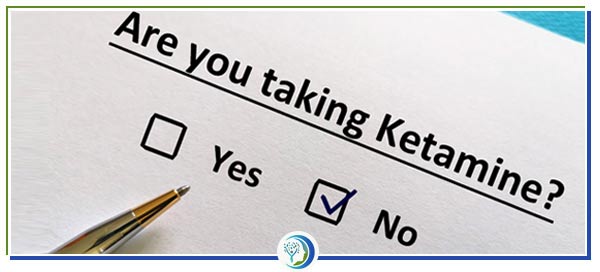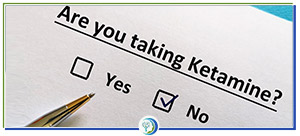 Table of Contents:
Does ketamine effectiveness vary from person to person?
What are the positive effects of ketamine on the body?
Is there any negative effects?
Is there any common risk associated with the treatment?
Does ketamine effectiveness vary from person to person?


Ketamine is a medication that our clinic uses as well as many other clinics to help with disorders including post-traumatic stress disorder, bipolar disorder, major depression, suicide ideation, and many more. It is an FDA-approved Schedule III non-narcotic; however, it has only been approved for specific uses.

If used as an off-label drug for its hallucinogenic properties for individuals to get a "high" off it, it can cause sedation, incapacitation, and even short-term memory loss.

If an individual gets ketamine and uses it without the medical management of a doctor, it can be used incorrectly and cause major damage including:

• Instability of blood and heart vessel function
This can include a temporary increase in blood pressure and heart rate or even a decrease in blood pressure and heart rate. Due to this abnormal heart rhythms may occur.

• Respiratory depression
Respiratory depression can also occur in over dosage or if the rate of intake is rapid.

• Rise reactions
Reactions that can rise up from incorrectly taking ketamine if you do not meet the criteria include confusion or agitation.

• Increase in intracranial pressure
Patients need to be closely monitored if they have intracranial pressure.

• Liver injury
Intake of ketamine may cause liver dysfunction.

• Thinking or cognitive deficits
There are research reports that can cause effects on children.
What are the positive effects of ketamine on the body?


The positive effects greatly outweigh anything else, there are many positive benefits of using ketamine infusion therapy for the body including:

• Adaptability
Ketamine contributes by increasing glutamate transmission, which increases the neuroplasticity and helps the neurons communicate along new pathways, due to this, ketamine can help the patient experience improved thought and mood patterns with these new connections.

• Psychological healing
Ketamine is known to help improve synaptic connections within the brain by activating the mammalian target pathway. This will begin to contribute to the anti-depressant effects while priming the patient to experience a psychological healing process.

• Blocking any pain signals
Ketamine-infused therapy helps by clocking excessive pain signals and helps the patient's body to reboot itself.

• Mental breakthroughs
Ketamine's effects if done in a controlled medical setting properly will contribute to a profound mental breakthrough as well as attitudinal shifts for each patient that is experiencing depression and other mood disorders.

• Minimal side effects
Ketamine-infused therapy has some of the most minor and short-term side effects when comparing it to antidepressant medication.

• Rapid improvements
Many patients begin to see subtle improvements in their mood by the day after the third ketamine infusion therapy session. The benefits from ketamine infusion therapy become more noticeable once the patient progresses through the therapy and completes a full cycle of infusion treatments.

• Lasting relief
The full series of ketamine infusion therapy allows symptoms to stay at bay for up to three to four months, and at times some patients see longer-lasting benefits. Considering the amount of effort and time which is required to complete the ketamine infusion treatment, it is one of the most highly effective, and long-lasting therapies available.
Is there any negative effects?


With everything else available on the market, there are always negative side effects. Ketamine is still a drug, and like any other medication, it has addictive properties to potential patients, as well as dissociative effects. This is why it is so important you are screened beforehand and you keep in contact with your primary doctor to ensure everything is going smoothly.
Is there any common risk associated with the treatment?


The few common risks that are associated with ketamine infusion treatment if used over a long period of time include:

• Drug dependence
• Bladder damage
• Cognitive impairment
• Change in the patient's personality

If you are interested or want to learn more about Ketamine infusion therapy, contact Bay Area Ketamine Therapy. We serve patients from Los Altos, CA, Sunnyvale CA, Palo Alto CA, Stanford CA, Atherton CA, Cupertino CA, and BEYOND.