Major Depressive Disorder Treatment Questions and Answers
Untreated clinical depression is a serious problem that interferes with daily life. Get help from compassionate medical professionals at Bay Area Ketamine Center to lead a happy and content life. For more information, call us or schedule an appointment online. We are conveniently located at 746 Altos Oaks Drive, Los Altos, CA 94024.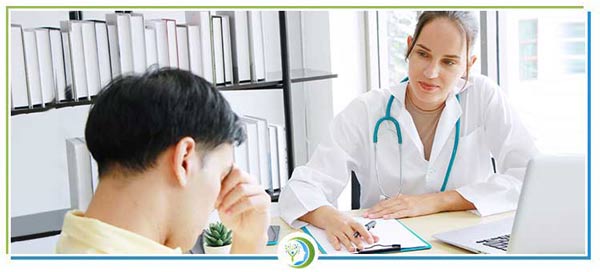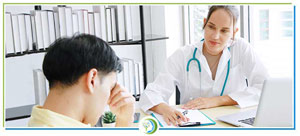 Major depressive disorder, often abbreviated as MDD, is a mood disorder characterized by a persistent feeling of sadness, disinterest, fear or unworthiness. It affects the way a person feels, thinks and behaves, and can lead to a wide number of serious emotional, mental and physical problems. It can cause difficulties performing everyday activities, as well as a lack of motivation to get out of bed. Fortunately, for those living with depression, there is hope: there are many effective treatments that can improve a person's feelings of self-worth, as well as help them to appreciate life for the gift it truly is.
How is major depressive disorder diagnosed?
Major depressive disorder is a common and serious medical illness that negatively affects how a person feels, how they act, and the way they think. Fortunately, it is also treatable. Depression causes feelings of sadness and/or a loss of interest in activities that were once very enjoyable. It can lead to a variety of emotional and physical problems, such as higher susceptibility to illnesses, and can decrease the ability to function both at work and at home. Depression symptoms range from mild to severe. They may include:
Feeling sad or having a depressed mood
Loss of interest or pleasure in activities that previously brought enjoyment
Changes in appetite—weight loss or gain
Trouble sleeping or sleeping too much
Loss of energy or increased fatigue
Increase in purposeless physical activity (restlessness, pacing, handwringing)
Slowed movements or speech
Feeling worthless or guilty
Difficulty thinking, concentrating or making decisions
Thoughts of death or suicide
For a diagnosis of depression, symptoms must last at least two weeks and represent a change in one's previous level of functioning.
What triggers major depressive disorder?
There are several triggers for major depressive disorder, including such things as:
Grief and Loss — Also known as bereavement, grief and loss can be hard on anyone. Because the symptoms may just be taken as being a normal reaction to loss, diagnosis can be challenging.
Rejection — Feeling accepted is an inherent need of all humans. Being rejected, or socially excluded, can create hardships and even result in profound feelings of depression.
Stress — Psychological stress is known to cause several health complications, both mental and physical.
Illness — Feeling ill can make us feel lethargic and impede on our quality of life, which is why feeling sick is colloquially referred to as "feeling under the weather."
Lack of Sleep — Sleeping is essential for our health, and lack of sleep can degrade both our mental and physical health.
Money Problems — Financial problems can be a great burden on our mental wellbeing, and can instigate stress in many different ways.
Life Transitions — Life transitions, even positive ones, can cause feelings of sadness and removal. As we familiarize ourselves with a routine, any change can be a difficult adjustment.
Substance Use — Substance use, whether it is alcohol, illicit drugs or medications, can alter the brain's chemistry and change the way we experience consciousness. This has the potential to draw out negative thoughts and feelings, which can be difficult to control.
What happens if major depressive disorders are left untreated?
Untreated clinical depression is a serious problem. If depression is left untreated, it increases the chance of risky behaviors such as substance misuse, abuse or a dependency. In addition, it also can cause problems at work, ruin relationships (both with friends and family), and make it difficult to overcome serious illnesses.
What help is available for major depressive disorder available near me?
If you live in Los Altos or the surrounding area and have major depressive disorder, there is help! At Bay Area Ketamine Center, we are experienced in treating mental health conditions like depression and can help you improve your mental health.
Call Bay Area Ketamine Center today to book an appointment, or visit our clinic conveniently located at 746 Altos Oaks Drive, Los Altos, CA 94024. Our office is open five days a week, from Monday to Friday, during the hours of 9 AM to 5 PM. We look forward to serving you! We Serve Patients from Los Altos, CA, Sunnyvale CA, Cupertino CA, Stanford CA, Palo Alto CA, and Atherton CA.