Benefits of Ketamine for Chronic Migraines in Lost Altos, CA
Migraine is a type of headache characterized by recurrent attacks of moderate to severe throbbing and pulsating pain on one side of the head. If you're considering ketamine treatment for your chronic migraines, contact us at the Bay Area Ketamine Center or schedule an appointment – our team of ketamine specialists would be happy to assist you in getting the care and treatment you need. Our clinic is conveniently located at 746 Altos Oaks Drive Los Altos, CA 94024.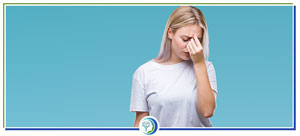 Table of Contents:
What are the causes of chronic migraines?
What are the 4 stages of a migraine?
What are the benefits of ketamine for migraine treatment?
How can ketamine help in chronic migraine treatment?
A migraine is a neurological disorder characterized by severe headaches that can be accompanied by a broad range of symptoms such as sensitivity to light, sound, and odors, nausea, and vomiting. These episodes can be debilitating and often affect a person's ability to complete daily tasks, work, and socialize, which is why it's important to seek medical help – especially if your migraines are severe and happen regularly.