Ketamine for Treatment-Resistant Depression in Los Altos, CA
Ketamine is a tremendous new development in treatment for severe and treatment-resistant depression. Get trusted and affordable treatment at Bay Area Ketamine Center. Contact us today for more information or visit us to schedule an appointment online. Our clinic is conveniently located at 746 Altos Oaks Drive Los Altos, CA 94024.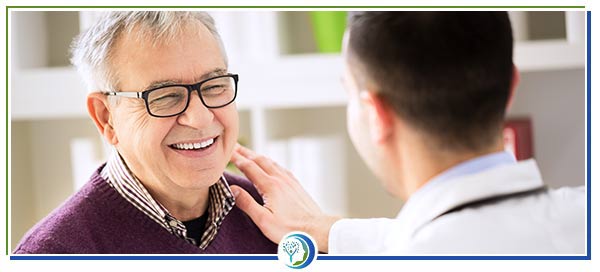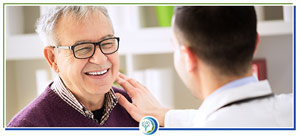 Table of Contents:
What is treatment-resistant depression?
What causes treatment-resistant depression?
Who is at risk for treatment-resistant depression?
How does ketamine work for treatment-resistant depression?
What is treatment-resistant depression?

Treatment-resistant depression (TRD), is a depression that does not respond satisfactorily to standard treatment and is therefore harder to treat. Where depression and treatment-resistant depression differ is that antidepressants and psychological counseling/psychotherapy can help ease symptoms of depression for many people, but the benefit of these treatments may be minor or nonexistent for people with TRD. A person may be diagnosed with TRD after trying several different antidepressants for a sufficient period of time with little benefit. It can be very debilitating and often requires more serious, specialized treatment. As of right now, ketamine, transcranial magnetic stimulation (TMS), electroconvulsive therapy (ECT), and vagus nerve stimulation (VNS) are the most popular forms of treatments that are FDA approved. Several off-label treatments have been administered by doctors as well, with one example being ketamine infusions. Talking to your doctor about your experience with depressive symptoms is a great way to help them decide the course of treatment.
What causes treatment-resistant depression?

Experts are unable to pinpoint an exact cause of treatment-resistant depression (TRD), but they have observed several factors that may lead to it. Genetics plays a role in determining the body's behavior and reaction to medicine. Knowing this, there are certainly people who are more likely to experience TRD because of stronger resistance to antidepressants. Additionally, a person's living environment may also point towards TRD– things such as high stress, lack of social support, and poor nutrition are commonly observed in individuals with severe depression and TRD; however, it is unclear if this can be attributed as a sole cause. Brain chemistry is another potential aspect of TRD– specifically, imbalances in neurotransmitters such as serotonin and norepinephrine that help regulate mood. Traditional antidepressants attempt to treat this; however, it is not guaranteed and there is not much known about how they actually boost neurotransmitters.
Who is at risk for treatment-resistant depression?

There is a very broad range of people that are at risk of TRD, as it can occur in any age, gender, or background. However, there have been some noticeable groups that may have a higher likelihood of developing TRD. Research has shown that there seems to be a role that genetics plays in TRD– meaning that there is a potential sequence or mix of genes that gets passed down making some people more susceptible to major depression. People who have experienced previous episodes of depression and people who cannot or do not take their antidepressants are also at a higher risk of developing TRD. Generally speaking, women are about twice as likely to be diagnosed with severe depression as men; however undiagnosed depression is also very common. Additionally, environment plays a role as well. People who have experienced severe childhood trauma such as abuse, neglect, stress, and losing a parent are also at a higher risk of developing TRD. Because how little is really known about the cause of depression, it is very difficult to narrow down the pool of people with TRD until it occurs.
How does ketamine work for treatment-resistant depression?

Because ketamine is a relatively new treatment for TRD, and the inherent difficulty of neurology, the process is not completely understood. However, ketamine treatment is believed to work by blocking glutamate, a neurotransmitter involved in regulating mood. Ketamine has also shown other effects on the brain that aid TRD treatment, such as increased production of a protein called brain-derived neurotrophic factor (BDNF). Low levels of BDNF are often associated with depression, and it is theorized that higher levels help improve depression symptoms. Despite this, it is a shorter-term solution to TRD (typically lasting several days to a few weeks) but has been shown to take effect rapidly, as soon as 40 minutes after the treatment is given. Additionally, nasal ketamine has shown promising results as a slightly longer-term solution, working well in tandem with a standard antidepressant for as long as 16 weeks. It is important to note that it is only able to be administered with the supervision of a healthcare provider and that there is risk involved as long-term effects are not yet fully understood.
 
Get specialized and quality care at Bay Area Ketamine Center. Contact us today to learn more about the services we offer. We serve patients from Los Altos, CA, Sunnyvale CA, Palo Alto CA, Stanford CA, Atherton CA, and Cupertino CA.