Ketamine Benefits for Addiction and Substance Withdrawal in Los Altos CA
Ketamine can be an effective way to cope with substance use withdrawals and reduce cravings. Learn more about why ketamine can help with sobriety. Discover the benefits by visiting Bay Area Ketamine Center. Contact us today for more information or schedule an appointment online. We are conveniently located at 746 Altos Oaks Drive, Los Altos, CA 94024.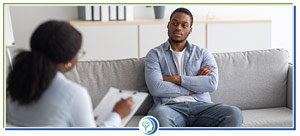 Table of Contents:
Addiction Options
Ketamine Treatments
Addiction and Ketamine Treatments
Our Services
While ketamine treatments are primarily used for treatment-resistant depression and other similar diagnoses, there are quite a few other applications for this pharmaceutical option. One of these important applications extends to addiction and substance withdrawal.
Ketamine treatments can provide support and guide individuals through the phases of substance recovery. Let's discuss some of the ways that intentional ketamine treatments can help individuals with their sobriety and reduce cravings.
Addiction Options


If you're considering enrolling in addiction treatment, then you probably know how many different options are available. Researching all the treatment possibilities and their benefits is essential so that you can be sure you're on the right track and utilizing the therapies that will work best for you.

Ketamine Treatments


Ketamine treatments are one of the most exciting developments the mental health field has seen recently. Utilizing the power of ketamine therapy is an excellent way to get real results and see mental health improvements.

Many people find that ketamine treatments help with their depression, OCD, and anxiety. Interestingly, ketamine can also be an effective way to encourage sobriety and make the transition out of substance use smoother.

Addiction and Ketamine Treatments


Withdrawal can be one of the most overwhelming parts of addiction recovery. Thinking about going through withdrawals can stop individuals from pursuing sobriety. Ketamine provides an effective option for improving withdrawals.

Ketamine has possibilities that many other treatment options don't. Weaning off substances can be made easier when ketamine treatments are intentionally implemented.

Another way that ketamine can help with addiction is by lessening cravings. Cravings are one of the leading causes of relapse, so getting relief from cravings can be one of the best ways to set yourself up for success.

Ketamine administered in a clinical treatment setting is not addictive. This is primarily due to the infrequency of treatments, so you won't have to worry about habit formation. Ketamine treatments for mental health are safe.

Our Services


At Bay Area Ketamine Center, we've supported clients throughout the beginning stages of their addiction recovery. We've seen firsthand the benefits that ketamine can provide and are passionate about providing this service to our community.

We recommend that clients do an initial round of six ketamine treatments. These six treatments span over two weeks and help an individual establish a healthy baseline. After the initial treatments, individuals can speak with our staff about booster options.

Boosters can be a great way to maintain benefits and still get support throughout the addiction recovery process. If you notice your cravings after coming back, then boosters can be a great way to restore how you felt during your initial treatment period.

Most people have a booster schedule that they adhere to, but it is possible to get boosters on an as-needed basis. Speaking with our team is a great way to learn more about which options might be right for you and get more information about why ketamine can be such a great option for those in addiction recovery.